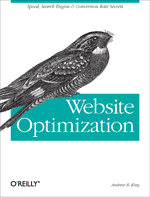 The Perils of Third-Party Widgets - Average Web Page Statistics - Broadband Trends - Optimization Week of December 3, 2012
Optimization Week Issue #127, December 3, 2012
After a hiatus we're back, thanks for your patience. In this issue learn how third-party widgets can slow down or even hang your site. During a holiday weekend, we show how even popular third-party widgets can bog down your site. Learn how the average web page has grown in size and to 100 objects per page for the first time. The FCC has surveyed the broadband landscape and we summarize the results. Finally, we're updating our Web Page Analyzer with new and improved features. Stay tuned.
Ah the perils of third-party widgets. Even popular offsite widgets can slow down or hang your web pages. Learn how to localize offsite resources to improve web page performance.
The size and complexity of web pages has increased at an alarming rate. Despite increases in bandwidth, the load times of web pages has increased by 48% over the past two years. Reducing HTTP requests has become a critical skill in speeding up page load times.
Within the last five years, the size of the average web page has more than tripled, and the number of external objects has more than doubled. The data appears to suggest that the more popular a web page, the smaller the total file size.
In terms of web performance, the most effective upgrade consumers can make is moving from 1-3 Mbps to 6-10 Mbps broadband. Above 10-12 Mbps, web page load times don't increase in in proportion to broadband speeds. Despite the fact that speeds above 10-12 Mbps have little effect on web page browsing speeds, more people are upgrading from the mid-range tiers than other speeds.
Although the gap between advertised and actual broadband speeds is closing among US ISPs, there is still a 25-33 percentage point difference between the fastest and slowest providers at identical speed tiers,

Newsletter Delivery Change

We have switched our delivery software from our old vender to a new open source solution for this Optimization Week newsletter. The send email will be different, the newsletter is the same.