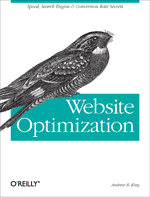 SEO Analysis Tool Launched - Internet Marketing for Dentists - US and Canada Drop in Broadband Penetration Worldwide - Optimization Week of March 17, 2012
Optimization Week Issue #125, March 17, 2012
Happy Saint Patrick's Day from from Optimization Week! We've got two new services to announce today, plus a new Bandwidth Report. First up announcing our new SEO Analysis Tool. You can analyze your site for potential SEO bottlenecks and get best practice recommendations. First try is on us. Next our new Internet Marketing for Dentists service is designed to increase patients for dental practices. Finally both the US and Canada dropped in broadband rankings in a recent survey.
Announcing our new SEO (Search Engine Optimization) website analysis tool. This web-based tool automatically analyzes your site to check for any architectural, content, and linking issues that could harm your search rankings. The tool crawls your site and checks your pages against SEO best practice metrics. The results show where to focus your efforts in improving your potential search rankings including missing or duplicate elements (titles, metas, headers, content), content to link ratios, 404 errors, and more all triaged by importance. Try out the free trial or run your entire site through the tool. This tool is especially useful just before and after a redesign.
Announcing our new dental-specific marketing service from WSO. We've helped so many dentists that we now offer an SEO marketing service designed just for dentists. Everything from improving perceived credibility from redesigns, boosting conversion rates, to increasing leads and patients through search engine marketing are including within our dental service umbrella. Dentists are ideally suited for natural and PPC because they are geographicaslly based (i.e., "philadelphia dentist") and typically target a more affluent demographic. Here are a few trends we've found for dental websites:

Smile Galleries are Popular

The smile gallery section (where patient before and after photos or videos are displayed) are usually the most popular area of a dental webiste, second only to the home page in popularity. Potential patients want to see what they can expect from a dentist.

Dynamic and Interactive is Stickier

Dynamic and interactive smile galleries and pages that change on each reload (new patient pictures or testimonials for example) are "stickier" than static websites. We've found that especially with dynamic, database-driven smile galleries the average time on site can triple or even quintuple to 3 to 5 minutes while static dental sites typically have 1 or 2 minute average dwell times. The longer they stay, the more likely they are to convert.

Natural Visitors are Stickier then Paid (usually)

Natural visitors typically stay about twice as long, view more pages per visit, and bounce less than paid (PPC) visitors. Paid visitors appear to be more goal oriented and directed towards their search phrase and tend to explore less than natural visitors.

Videos are Powerful Draws

Videos on and off-site are powerful draws for both visitors and search engines. Video testimonials, interviews of staff, office tours (video and QTVR) help familiarize potential patients with the staff and office and achieve a level of comfort not possible with static textual content. Videos are also powerful draws for search engine such as Google and Yahoo! which can rank them highly by themselves, especially on YouTube.

Blogging Onsite is Best

There are various strategies for blogging including prescribed posting frequency and on and off-site blogging (blogger.com etc.). We've found that the best way to blog is directly on your site, building up relevant content over time. Google and others take notice of fresh content and reward pages that have fresh headlines and decks.

Web 2.0 Applications add Buzz and Traffic

Youtube, Facebook, Twitter, and Linked In can add more visitors and buzz than a lone website. Facebook can be a significant traffic source for a matching website, driving up to 9-10% of total traffic from Facebook referrals alone. Properly optimized Web 2.0 services can enhance an online presence to reach more potential patients. Web 2.0 apps can also enhance your search rankings by ranking highly along side your site (witness Google's integrated search results).

The United States and Canada both dropped in worldwide broadband rankings last year, according to a recent broadband survey. The US dropped to 23rd place in Q1 2011 in broadband penetration.