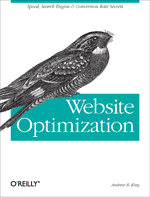 Valentine Flower Sites No Bed of Roses - Remove Whitespace
Optimization Week Issue #13, Feb. 10, 2004
In honor of Valentine's Day this issue features our review of six top flower sites to see how well they deliver the goods. Will they bloom while delivering your love or wilt under the pressure? Read on to make sure you don't keep Cupid waiting. In this week's Speed Tweak of the Week we look at the benefits of whitespace removal.
With Cupid waiting in the wings, we aim our slings and arrows at flower delivery sites. Will these Valentine sites deliver your love, or just raise your blood pressure?
Whitespace removal should be part of a balanced web page diet for faster downloads.